MECALAC at Conexpo 2020 in Las Vegas
Conexpo: 10 to 14 March 2020
Outdoor stand: Festival Grounds – F2658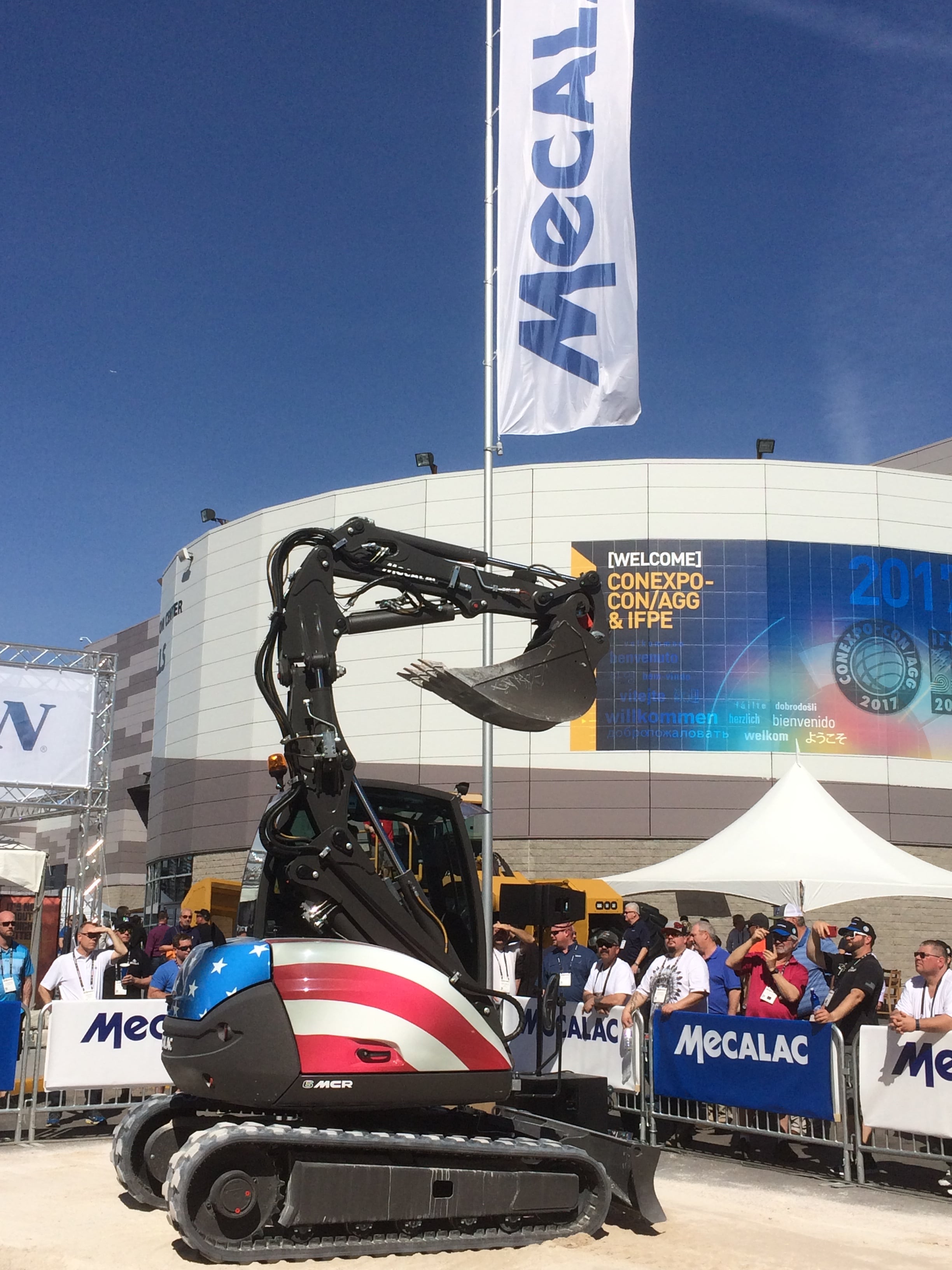 The Mecalac Group clinched its first sales in the United States in 2016 thanks to a partnership in Massachusetts. The following year, driven by growing interest in its products, the company set up a sales subsidiary in Norfolk near Boston and took part in the Conexpo trade show for the very first time. Mecalac North America LLC has since underpinned a growing regional distribution network, not only in the USA but also in Canada and Latin America. At this year's Conexpo in March, the Mecalac Group will be present once again. Flagship products from each of the company's ranges will be shown off live in a large demonstration area.
Across the Atlantic, where urban and suburban construction projects are enjoying steady growth, the compact and versatile Mecalac machines hold particular appeal. Mecalac provides real solutions for this market. Its tracked and wheeled excavators are a case in point. Designed to replace 2 or even 3 machines on site, they enable better integration and faster work in urban environments. Using Mecalac on construction sites also means working more safely with ergonomic, easy-to-use and environmentally friendly machinery.
By optimizing both overall organization and working methods on site, significant added value is achieved.
The brand's American dealers have been quick to grasp and take on board these advantages. With by now 13 dealerships across the United States, covering 21 states, Mecalac also markets its products in Canada and Latin America. This geographic expansion is a direct result of the brand's appeal.
As a Conexpo first, Mecalac will be showcasing all of its ranges at this year's event. No fewer than 15 models will be on display on the spacious 1200 m² (13,000 ft²) outdoor stand, with 360 m² (nearly 4000 ft²) dedicated to demonstrations. Every hour, a live show will be put on to illustrate the unparalleled stability of the 9MWR wheel excavator, the impressive speed of the 6MCR crawler excavator, the sheer mobility of the AS700 wheel loader or the safety inherent to the 6MDX cab dumper.
The stand looks set to be a huge draw for all those in search of innovative and high-performance construction machinery.
Share this article