'SHIELD' SAFETY DEVICES AVAILABLE ON MECALAC DUMPERS.
The Mecalac Group, a major player in innovation takes care to ensure that operators are able to benefit from the finest of facilities in terms of safety, functionality and efficiency. The manufacturer has developed a whole range of SHIELD technologies that aim to achieve optimum levels of safety in its range of dumpers, from 6 to 9 tons. This system comprises a set of sensors managed by on-board Mecalac state-of-the-art software.
There are 2 versions of the safety pack. The SHIELD version is standard equipment on the entire range of vehicles, from 6 to 9 tons. Other optional technologies can be added, courtesy of the SHIELD Pro offer, as described below: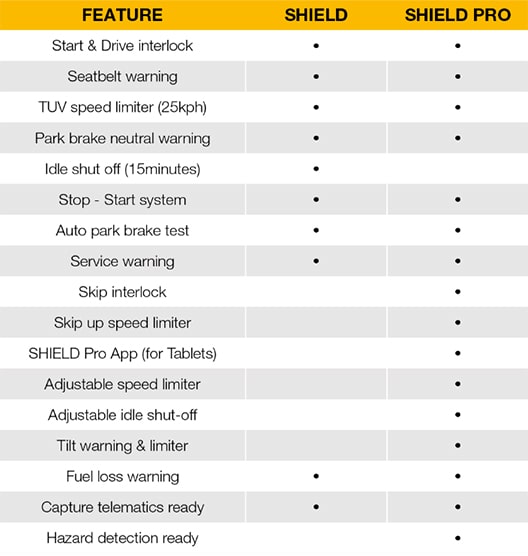 This very broad spectrum of technologies is simple and intuitive to use. It not only assures the safety of the operator, but also that of people working around the vehicle. These SHIELD and SHIELD Pro packs are the result of a large number of innovations exclusive to Mecalac. Mecalac is the first ever manufacturer to integrate functions of this kind, and to offer the safest dumpers on the market in the 6 to 9 ton category.
Share this article