«Genuine Mecalac Lubricants & greases ensure maximum lifetime for your equipment whilst reducing your maintenance and operating costs.»
1 + 1 = 2 Mecalac waranty extension
1 additional year
By entrusting the maintenance of your machine to your Mecalac Dealer and using solely Mecalac Genuine parts and lubricants, you benefit from an additional year's guarantee.*
*Details available at your dealer's.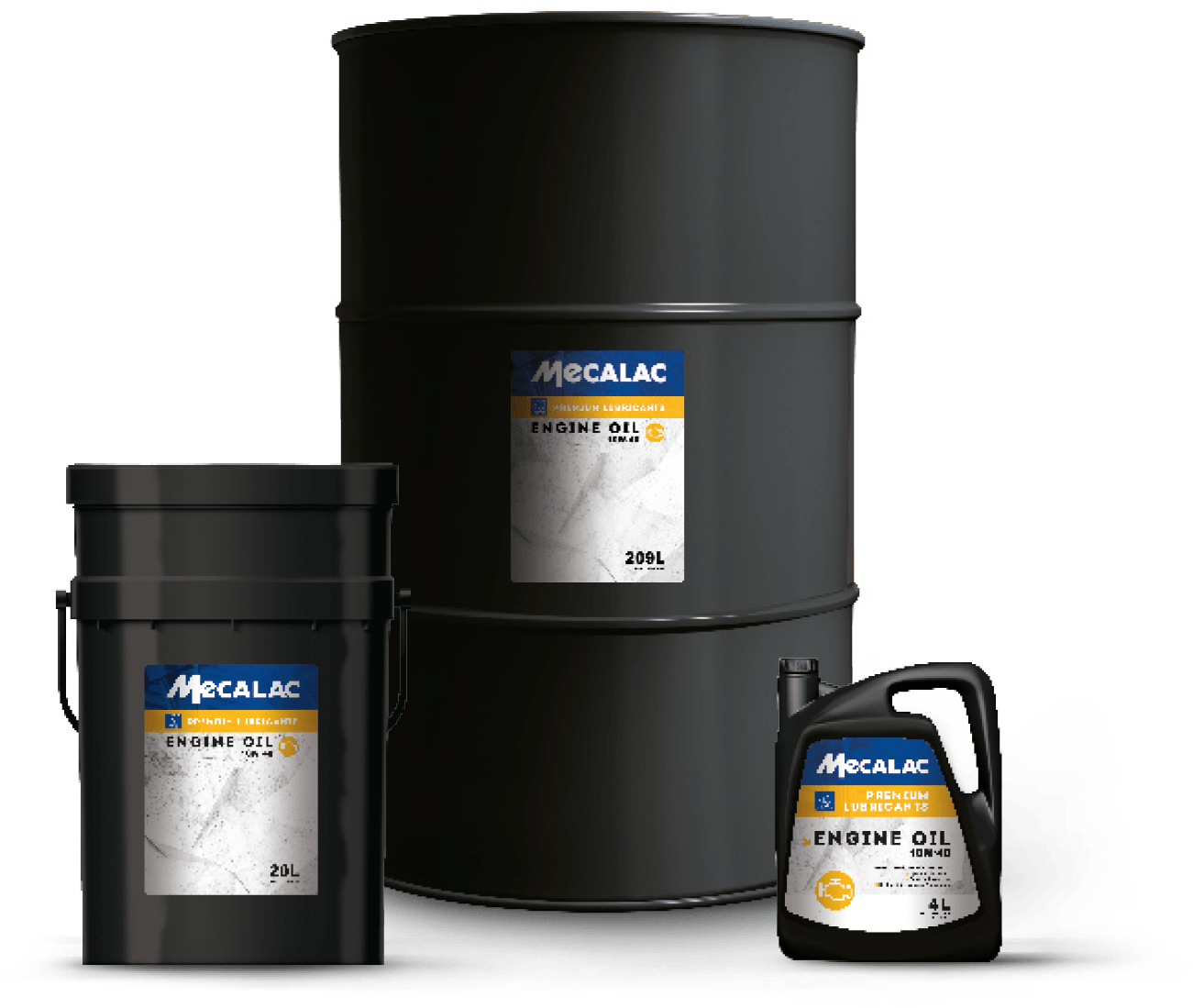 Thermal engine

Maximum efficacy, minimum pollution
MECALAC PREMIUM ENGINE OIL 10W-40
PROTECTS THE ENGINE
Mecalac Premium 10W-40 Engine Oil uses an innovative formula to ensure real engine cleanliness. This extends engine lifetime by significantly reducing deposits on the pistons and combating wear of the moving parts in the engine.
REDUCES EMISSIONS
Mecalac Premium 10W-40 Engine Oil is the only engine oil approved for our Stage V engines and the only one that enables the reduction of particulate matter (PM) emissions targeted by EU Stage V legislation.
SAVES FUEL
Thanks to its premium composition, the Mecalac Premium 10W-40 synthetic base oils provide the ability to improve cold starting performance and could reduce fuel consumption by approximately 1% compared with higher-viscosity oils, without loss of performance.
Hydraulics

Delivering all the power, mastering the motion
HYDRAULIC OIL MECALAC PREMIUM ISO VG 46
EXTENDED DRAIN INTERVALS
The exclusive use of Mecalac Premium ISO VG 46 Hydraulic Oil makes it possible to extend the hydraulic oil drain intervals of Mecalac machines from 1500 to 3000 hours thus reducing equipment downtime and maintenance costs.
EQUIPMENT PROTECTION
Mecalac Premium ISO VG 46 Hydraulic Oil, with its advanced additive technology, protects the hydraulic systems of Mecalac equipment against wear especially in severe climatic and operating conditions, helping to prolong the life of system components.
SYSTEM EFFICIENCY
Thanks to its superior properties, Mecalac Premium ISO VG 46 Hydraulic Oil maximizes hydraulic power transfer by reducing the impact of oxidation-induced cavitation effects that can reduce fluid life.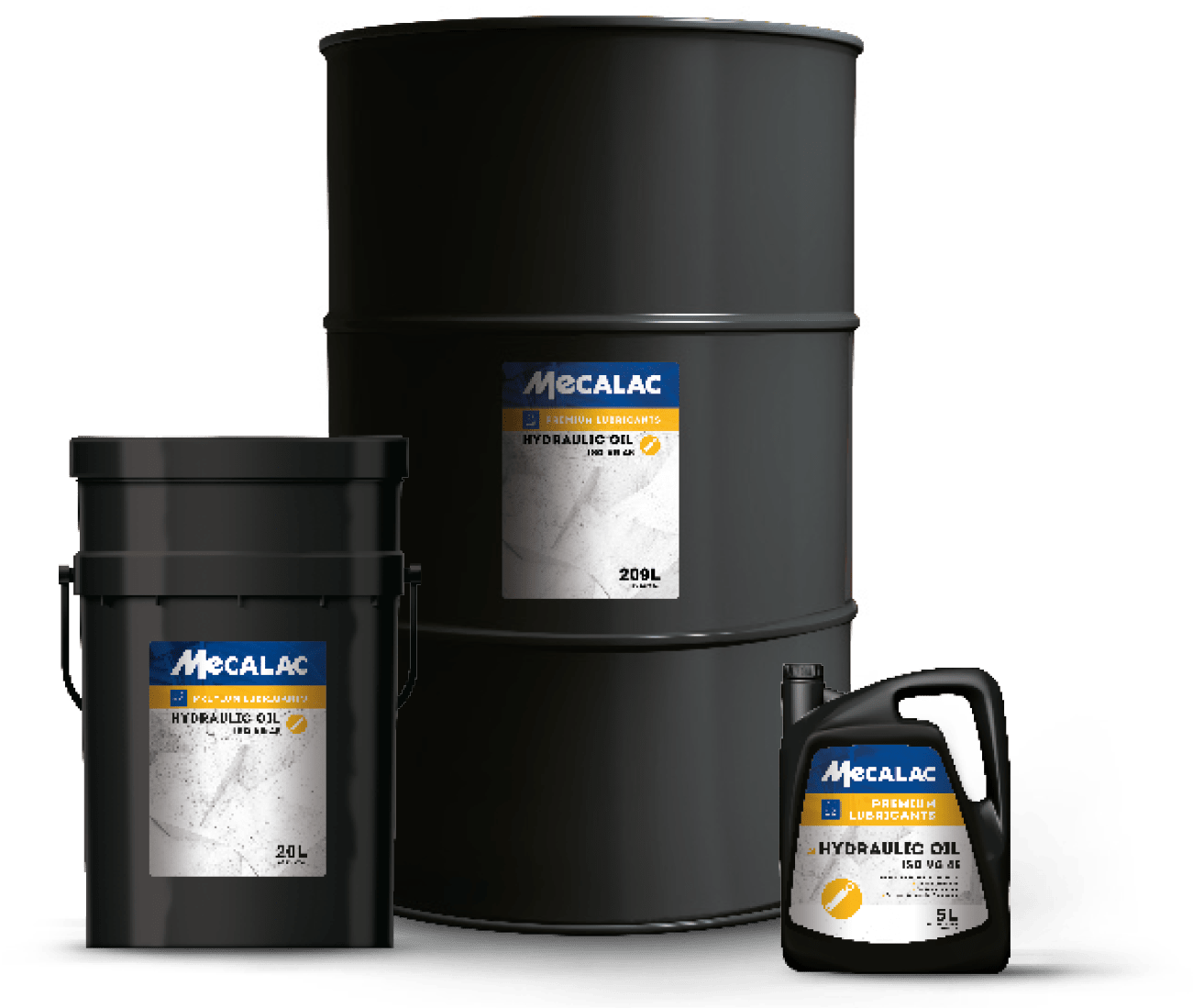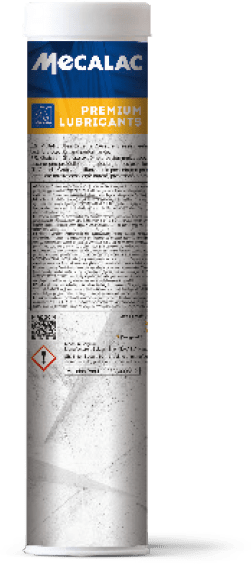 Articulations

Motion accuracy and lifetime
MECALAC PREMIUM MULTI-PURPOSE GREASE
EXCELLENT ANTI WEAR PROTECTION
Mecalac Premium Multi-purpose grease provides very good mechanical stability and excellent water resistance, thus protecting the equipment from premature wear.
DESIGNED FOR EXTREME PRESSURES
Mecalac Premium Multi-purpose grease is designed to fulfil its role even in extreme conditions.
VERSATILE
Mecalac Premium Multi-purpose grease is ideal for all types of applications.